Safety

User Verification and Validation
Security and trust are the key words of the platform. Thus, Coavmi team reserves the right to accept or not a user on his platform by verifying his identity (identity card or passport), his e-mail address and his telephone number. If the profile is not validated, the user can not post a flight-sharing or book a flight. Moreover, pilots must also provide a scan of their license, qualifications, their medical certificate and details of their flight hours (total flight hours, over the last 3 months and the last 12 months). Finally, to post a flight sharing, pilots must comply with the EASA regulations.
User rating
When a user registers on the Coavmi platform, they join our community. In order to improve safety and transparency within the community, a rating system is used among users. Thus, after flight-sharing, pilots and passengers can give a score of 1 to 5 and leave comments on user profiles. This system allows pilots to determine which passengers they could take on board and passengers to identify trusted pilots.
Cost sharing and payment system
Coavmi team ensures that the principle of cost-sharing is respected. To do this, the pilot determines the price of a flight hour according to its fixed costs. It takes into account:
-The price of gasoline, landing fees and parking during flight-sharing if the pilot own the aircraft
-The price of the aircraft rental, the landing fees and the parking during the flight-sharing if the pilot leases an aircraft from a flying club or a private company.
These costs are then divided by the number of persons that the pilote can take with him in the aircraft.
After the flight-sharing, the passenger or pilot confirms that the flight has been completed. Cost-sharing is then set up. Passengers are directly charged by the platform and the pilot is reimbursed.
Regulation of flight-sharing
Realizing flight-sharing through Coavmi is legal. Private pilots can perform a cost-shared flight as long as they do not make any profit. According to the European Regulation AIR OPS N ° 965/2012 on shared-cost flight, Article 6.4a (a), this practice can be carried out by all pilots.
Insurance
Each aircraft must be covered by an insurance to cover passengers, their luggage and third parties on the ground. Pilots are covered by an individual accident insurance, which they generally subscribe when they contribute for their federal license.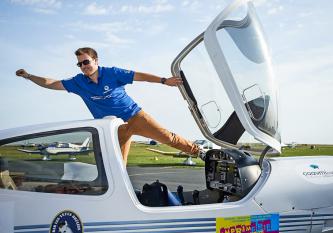 I am a Pilot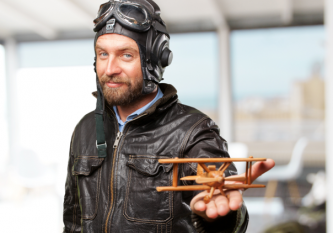 I am a Student-Pilot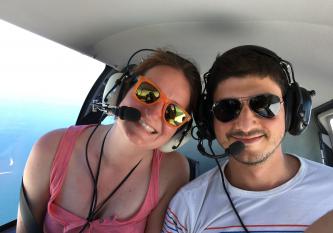 I am a Passenger

YOUR SAFETY, OUR PRIORITY!
EASA European regulation
Cost-Shared flight are legal and authorized throughout the European Union, in accordance with European regulation 965/2012. All private pilots are allowed to share their flight expenses with their passengers on non-complex aircraft carrying a maximum of 6 passengers.
As part of this regulation, we signed a security charter with the European Aviation Safety Agency (EASA) in April 2017. We are proud of signing this charter, and we commit ourselves to follow and respect its principles of safety and responsibility.
Read safety charter
The rules to follow in order to post a flight sharing
Today, each European private pilot can post a flight-sharing with the only restrictions imposed by his license in terms of passenger carriage. However, for a flight-sharing, pilots are required to complete three take-offs and three landings in the last three month on the aircraft used.
Owner or leaseholder?
You are the owners:
The owners have no restriction on using their aircraft for flight-sharing.
You rent your aircraft in a private structure:
Pilots should ask the structure manager if the aircraft can be used for flight-sharing.
You rent your aircraft in an associative structure like airclubs:
The pilots are invited to discuss it with the managers of their airclub to know their position on flight-sharing. Indeed, each flying club can introduce a different policy regarding shared-cost flights since today every pilot who is up to date with his passenger carriage can legally make a flight-sharing.
Consult the state decision

Codes of conduct and chek list
As part of its work with EASA, Coavmi team has put in place codes of conduct that must be applied by all its users.
In partnership with EASA, Coavmi team also drafted a pilot checklist. It informs the pilot how to behave when carrying passengers during a flight-sharing. Thus, Coavmi asks its pilots to respect the different stages of this checklist in terms of safety and logistics. The aim is to ensure that the flight operated in cost-sharing is conducted in the best possible conditions for both the pilot and the passengers.